People with learning disabilities and autism helped to find paid work, thanks to Freemasons
People with learning disabilities will receive support in finding employment, thanks to a grant of £61,323 from Sussex Freemasons to the East Sussex based Little Gate Farm charity.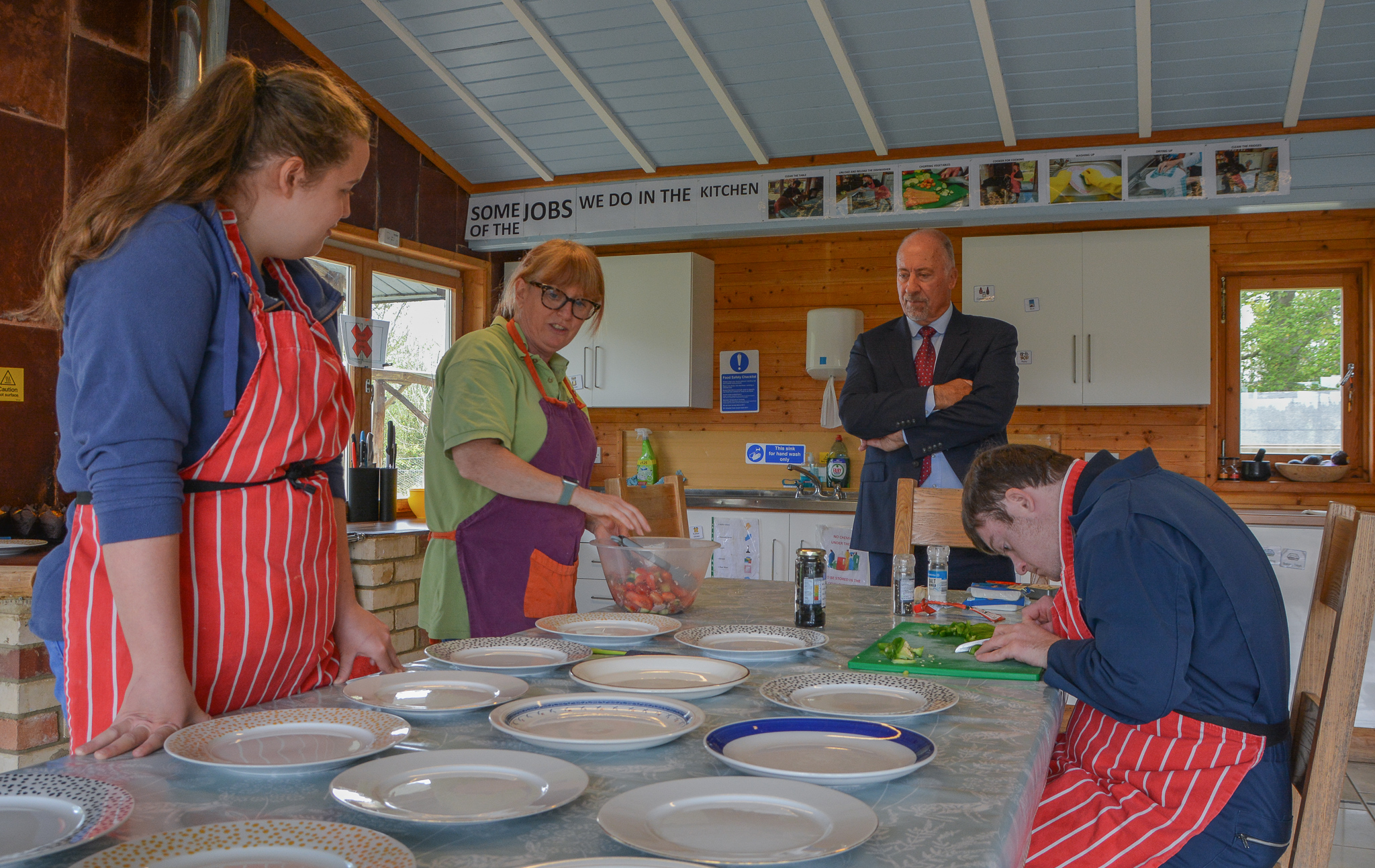 The charity's LEAPS project aims to help young people aged 16-25 who have learning disabilities and/or autism and want to find an apprenticeship but lack work related skills.
Support is provided through sessions on topics like skills in the workplace, budgeting, travel training, stress management, health and safety, positive thinking and effective communication. The project takes place on the charity's 46-acre farm and in workplaces in Hastings & Bexhill.
All participants in the LEAPS programme have a learning disability and/or autism, and some have associated physical medical, mental health, emotional problems or disabilities. They are all individually assessed and the support is tailored to each person's needs.
Young adults with learning disabilities are faced with challenges and exclusion when it comes to work, with only six per cent of them in paid employment in the UK, compared with 95 per cent of the general population.
The results of the project have been very positive; all past LEAPS participants have gone onto supported apprenticeships or to work training at the farm, and the employment rate for people with learning disabilities and autism in East Sussex has increased from five per cent to 7.2 per cent since the charity was founded.
The grant from Sussex Freemasons comes through the Masonic Charitable Foundation, which is funded by Freemasons, their families and friends, from across England and Wales.
Tracy Smith from Little Gate Farm, said:
"We're incredibly grateful to Sussex Freemasons who are supporting one of our four important projects, LEAPS, which will help expand employment opportunities for young people with disabilities and/or autism.
Our aim is to help bridge the gap in paid employment between those who have disabilities and those who don't, and this generous grant will help us to do so."
Michael Harris, Chairman of the Sussex Freemasons Community Charity, (pictured) said:
"We're delighted to be supporting this fantastic charity which is working hard to help more adults with learning disabilities find paid employment and the confidence and independence that comes with it. With a national employment rate of six per cent among this community, it is clear there is a lot to be done, and it's encouraging to see Little Gate Farm making a real difference."